Guest information and advice
Introduction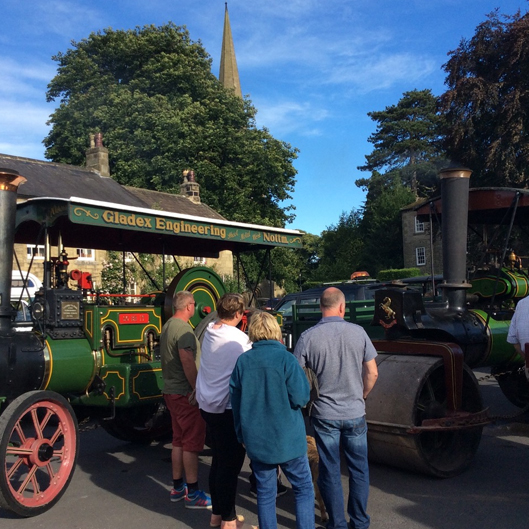 This access statement does not contain personal opinions as to our suitability for those with access needs, but aims to accurately describe the facilities and services that we offer for all our guests/visitors.

Millgate Bed and Breakfast is a charming converted mews cottage dating back to the 1850's. Originally part of Ryders Yard comprising of the stables, outbuildings, courtyard and Smithy which served Ryders Hotel.
Inside Millgate, guests will find a standard staircase with a turn. It has been lovingly restored, decorated and furnished sympathetically by the current owners to provide a comfortable and captivating bed & breakfast for up to four guests.

Pre-Arrival
For those arriving by car an email will be sent giving directions from the A1 or you can plan your journey using Google maps. Our postcode is HG4 4DR.
The nearest rail station is Northallerton. 13.5 miles away. Taxis are available from the station car park.
The nearest bus stop is 250 feet from Millgate B&B – ask the driver to stop at Masham Market Place. There is a shelter and seating.
Car Parking and Arrival
• The front of Millgate Bed and Breakfast for loading and unloading only.
• There is one parking space to the rear and for loading and unloading.
• There is a further garage parking space, dependant on the size of the vehicle.
• Free parking on Masham Market Square just yards away.
• The front door is well lit.
• The front door is 737mm / 29 ins wide.
• Assistance can be given with luggage.
• There is a step 203 mm / 8 ins high and a ledge at the bottom of the door frame leading into a hall at the bottom of the stairs for the first floor.
• The hall leads to the lounge where guests are welcomed.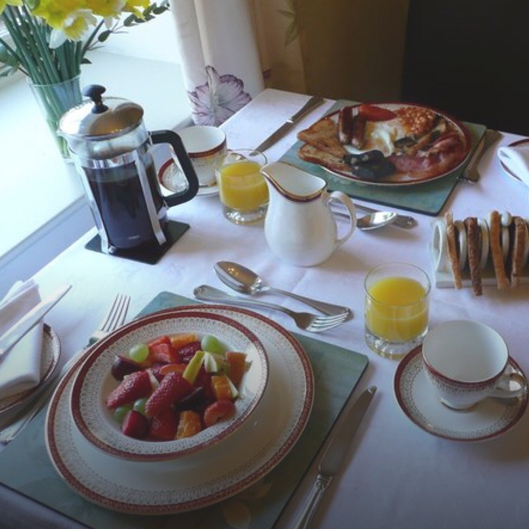 Breakfast
Breakfast is served in the lounge each morning from 8:00 am to 9:30 am at a pre-arranged specific time to suit guests.
The lounge/dining room is carpeted and well lit with wall lights and lamps. We are able to cater for varying dietary requirements. Please advise when booking if you want us to prepare something specific.

Public Areas
Hall Stairs, Landings and Corridor.
All public areas, hall, stairs and landings are well lit. There is a staircase with a return and handrail to the first floor landing.
Fire Safety
The ground and first floor have smoke/heat detectors and extinguishers in the hall and on the landing. There are notices in each of the guest rooms detailing what to do in the event of a fire. If you think that you would need additional support in the event of an emergency evacuation, please discuss this when booking and we will be able to advise you as to the suitability of the accommodation.

Bedrooms are centrally heated and well lit with overhead lighting which can be switched of by pull-switch over the bed. There are bedside lamps in each room.

All Bedrooms offer the following amenities:
• Good lighting as above.
• Quality short pile carpeting throughout.
• Wide-screen digital TV with remote control, sub-titles and audio description facilities, DVD and Freeview.
• Hair-dryer and Radio Alarm Clock.
• Iron and Ironing board available.
• Tea and Coffee making facilities.
• Complimentary chilled and filtered water.
• Alternative bedding on request.
• Additional pillow/blankets.
• Free WiFi Internet Access.
• Complimentary toiletries.
Bathrooms and Shower rooms

Toiletries and towels are provided. Each bathroom/shower room has a heated towel rail, tiled flooring, safety shower mat and floor mat.